Delphi DS-150 Automotive Diagnostic Software
Fast and reliable diagnostics for passenger vehicles and light commercial vehicles.
What is the DS150?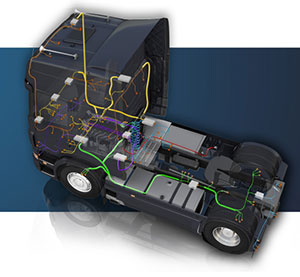 Delphi's DS Automotive software allows users to perform dealer level diagnostics on passenger vehicles and light commercial vehicles.
DS150 supports an extensive database with 61 automotive manufacturers on more than 87,000 vehicle systems.
Key Functions:
Full system coverage.
Service light reset.
Read and erase fault codes.
Read and graph live data parameters.
Intelligent system scan (ISS) – full vehicle ECU scans. Programming.
Component activation and adjustment.
ECU coding.
Print and save diagnostic reports.
Full OBD flight recorder.
VIN recognition.
Battery voltage monitoring.
Intelligent system updates (ISU).
Intelligent system identification (ISI).
Kit Contents:
Delphi VCI
USB Security Dongle
Carry Case
OBD Cables