Bosch Timing Belts | Sensors | High Pressure Pipes for Common Rail Applications
---
Bosch Timing Belts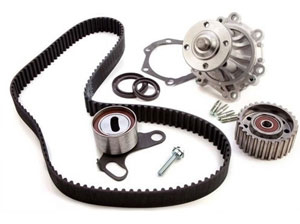 The timing belt is intended to drive camshafts and diesel injection pumps. Force is transmitted by means of teeth. The teeth in Bosch timing belts are made of high-quality rubber mixtures and are coated with a polyamide fabric for additional protection. Glass-fibre tensile strings ensure absolute length constancy and high tensile strength. The back of the belt is made of polychloroprene or high-temperature-resistant mixtures, which ensures excellent bonding to the tensile string and protects the glass-fibre tensile strings.
Benefits:
Maximum reliability
Maximum power transmission thanks to teeth made of polychloroprene or high-temperature-resistant mixtures
Maximum protection of the teeth and quiet running thanks to a polyamide cover fabric
Absolute length constancy and high tensile strength thanks to glass-fibre tensile strings
Abrasion resistance thanks to a belt back made of polychloroprene or a heat-resistant mixture
Additional ranges include:
Timing belts kits
V-belts
Double ribbed V-belts
---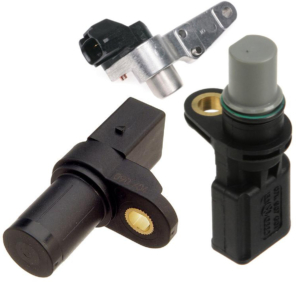 Sensors
Diesel Distributors offers a comprehensive range of OEM sensors to suit a variety of makes including Holden, Ford, Toyota, Mitsubishi, Nissan, Mazda, Hyundai and many others.
The range includes Pressure Sensors, Speed Sensors, Boost Sensors, Exhaust Temp Sensors, Crankshaft Sensors, Air Mass Meter, Crank Position Sensors, Crank Angle Sensors, Cam Position Sensors and more.
Sensors play a part in boosting engine efficiency and safety to ensure greater driving comfort and enjoyment.
---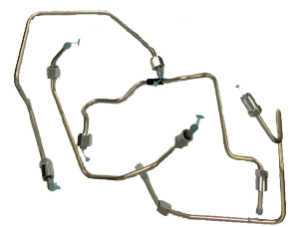 High Pressure Pipes for Common Rail Applications
Diesel Distributors supply a comprehensive range of high pressure pipes for diesel engines and pumps. When working on a Common Rail system, there are several recommended 'best practices' which ensure the best level of cleanliness, efficiency and quality of repair. This includes replacing high pressure pipes each time there is a system repair that requires the removal of a pipe. Once a pipe has been removed from the system, it cannot be guaranteed that the tight seal will be maintained if the same pipe is refitted. Therefore it is recommended that high pressure pipes should only be fitted once.